Do you want to speed up the instruction process and differentiate yourself from competitors by offering a seamless digital signature solution within your proposals? Acaboom's AcaSign feature allows you to include digital signatures directly in your digital proposals, eliminating the need for printing or using a pen, and enabling you to convert instructions faster than your competitors.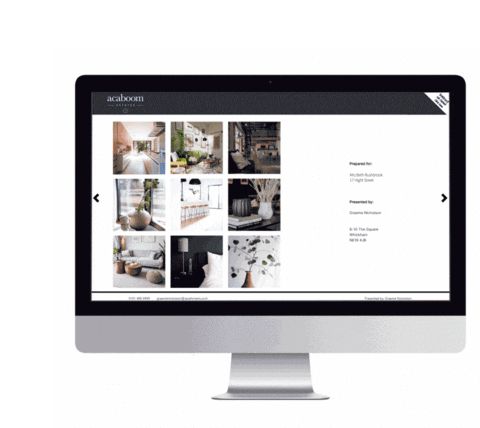 Not using this feature? 
If you are still relying on traditional paper-based agreements and signatures, you are missing out on the opportunity to streamline the instruction process, save time, and provide a more efficient and convenient experience for all parties involved.
Key Benefits: 
By enclosing your agreement within the digital proposal and utilising AcaSign, all parties can easily sign the document digitally, eliminating the need for physical paperwork. This speeds up the instruction process significantly and allows you to secure the agency agreement on the same day, giving you an edge over competitors who rely on slower manual processes.
With AcaSign, there is no need to print documents or use a pen. Everything can be done digitally, right within the proposal itself. Clients can conveniently sign the agreement electronically, saving time and effort for everyone involved.
Once a client signs the agreement, you receive instant notifications, keeping you updated on the progress. The legal agreement is securely saved within the contract vault, ensuring easy access and eliminating the risk of misplaced or lost paperwork.
Let's get you started!
We're available from 9:00 am – 5:30 pm Monday to Friday. You can reach your account manager using your preferred usual method.
You can call us on 020 7096 1246, or you could email us at ask@acaboom.co.uk
Technical question? Find us at support@acaboom.com